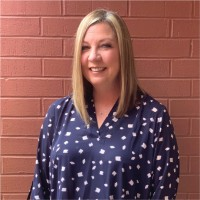 Andrea Schwartz
Executive Director of Elementary Leading & Learning
Office: Gardner Building
Ph: 479. 968. 5216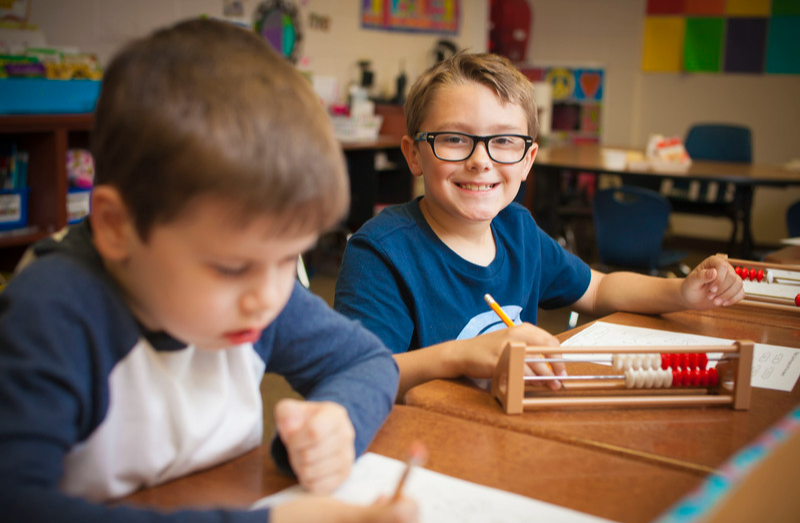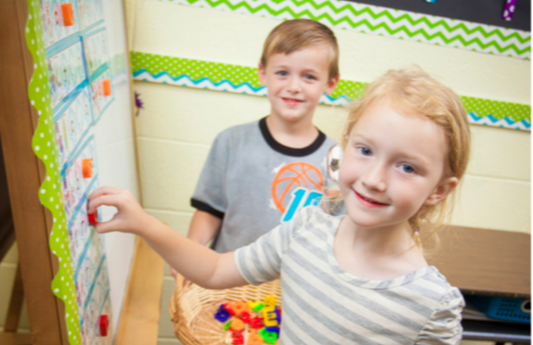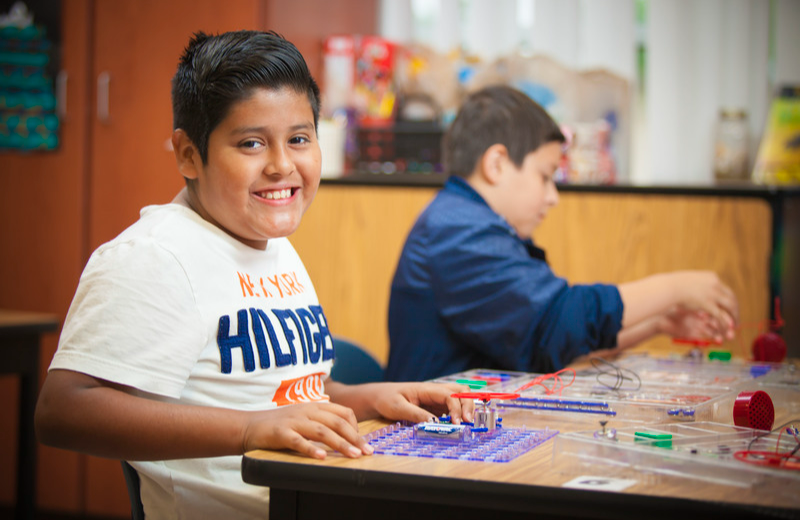 Our six elementary schools in the District educate students in kindergarten through fourth grades. The district believes building strong academic and social skills during the pivotal K-4 years provide a pathway for long-term success. The district accomplishes this by providing foundational skills in each core academic area, encouraging curiosity and exploration, fostering academic confidence and enthusiasm, and delivering an appropriate balance of individual and group learning settings. A typical day at any of our elementary schools includes instruction in literacy, math, science, social studies, computer technology, art, music, and physical education. The district adopted Eureka Math, Benchmark Literacy, Phonics First and Project Lead the Way Launch as the math, literacy and science core curriculum in grades K-4.
Equity Compliance The Russellville School District is in compliance with the following federal civil rights laws: Title VI, of the Civil Rights Act of 1964, Title IX, of the Education Amendments of 1972, and Section 504, of the Rehabilitation Act of 1973 which states that, "No person in the United States shall, on the grounds of race, color, national origin, sex, or handicap be excluded from participation in, be denied the benefits of, or be subject to discrimination under any program or activities receiving federal financial assistance."
Seneca  
   On the shortness of life
Eureka Math provides students with practical skills and engages them in higher-order thinking by teaching them the Base-Ten System, math facts, practical application, multi-step problem solving, collaboration, critical thinking and explanation, and multiple approaches to solving problems. Eureka Math also has online parent overviews that explain what the student is being taught in the classroom and gives examples and tips that parents can use at home to help their child. RSD believes that this balanced approach will help our students become more math literate and will give them a deeper understanding of math principles.

Benchmark Literacy is a comprehensive, research-proven program that empowers teachers with tools for vertically aligned K-6 reading, writing, speaking, listening and language instruction. Benchmark Literacy supports the reading of complex informational and literary texts by providing vertically aligned comprehension instruction, focused around metacognitive and text-dependent comprehension strategies. Readers may apply metacognitive strategies to ANY text they read by visualizing, making connections, or asking themselves questions to increase their understanding; however, the content and organization of certain texts requires readers to use specific text-dependent comprehension strategies. Benchmark Literacy builds these strategies so that students can successfully navigate narrative, informational, and opinion/argument texts to analyze the content, learn new information and develop a rich vocabulary.

Through Project Lead the Way, students become problem solvers. Students use structured approaches, like the engineering design process, and employ critical thinking. They apply Science, Technology, Engineering and Math (STEM) knowledge, skills, and habits of mind, learning that it is okay to take risks and make mistakes. As teachers and students learn and discover together, education becomes far more engaging.
Students also have the opportunity to participate in the Gifted and Talented program beginning in the third grade.