RUSSELLVILLE Ark.- Last month, RSD students in the Communicating Interagency Relationships and Collaborative Linkages for Exceptional Students (CIRCLES) project presented to various community members about career goals. CIRCLES is a model of interagency collaboration to support education and post education outcomes for students with disabilities. The goal of the CIRCLES program is to inspire and empower students to find opportunities to pursue beyond high school education.
\r\n
There were eight students who presented, all with varying experiences and abilities. Each student spoke about their work experience, educational backgrounds, and their career plans after graduation. From sophomores to seniors, every student showcased positive outlooks for their future and their passion for education.
\r\n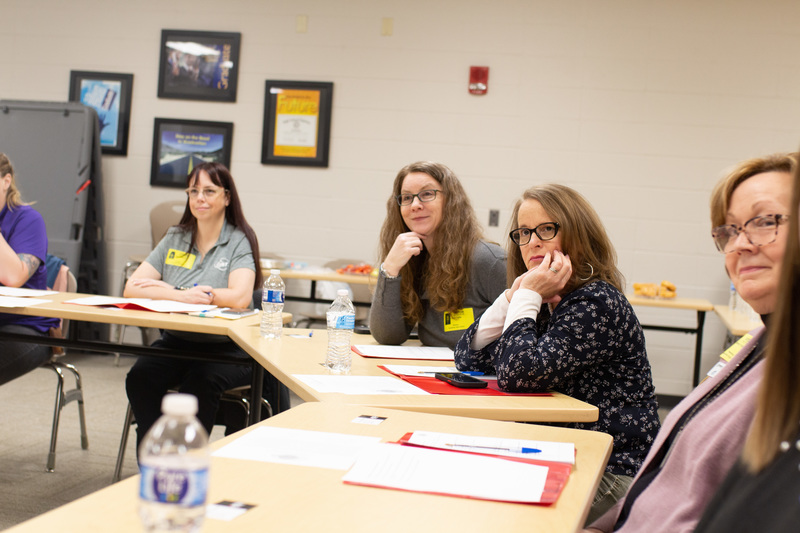 \r\n
\r\n
The community members who attended the CIRCLES program shared career advice, higher education opportunities, and industry knowledge to the students.
\r\n
Special Education Teacher, Paxton Anderson said, "Having a community of professionals that believe in these students and take time to help create life-altering impacts on the upcoming workforce is amazing. This is just the start of great things to come for our kids and the doors that are beginning to be opened."
\r\n
Whether it's becoming a photographer, police officer, or a business owner, the CIRCLES program provides the connections, tools, and partnerships that will lead these students to their futures.
\r\n
Thank you to all who help provide opportunities like this for Russellville School District students!
\r\n
To learn more about student opportunities at RSD, go to www.rsdk12.net