On Saturday, five Cyclone Robotics teams and two Russellville Junior High School teams went up against 65 competitors from around the state of Arkansas to compete for a ticket to the VEX Robotics Worlds Competition. Russellville High School Robotics had three teams qualify for Worlds based on their excellent scores from the engineering design notebooks combined with interviews from industry professionals.
\r\n
For the Cyclones Robotics team, this is a remarkable achievement that demonstrates the hard work, dedication, and commitment of the Cyclone Robotics teams over the entire season.
\r\n
RHS Robotics Coach, Ethan Hodge says, "We are proud of our students, their dedication, hard work, and passion for robotics. They have put in countless hours of effort, and it is an honor to see them excel in their field. We are confident that they will make the most of this opportunity and continue to inspire future generations of Cyclone Robotics teams."
\r\n
The RJHS teams both performed well at the State Tournament with team 72801A making it to Round 16 of the elimination tournament and team 72801X making it to the Quarterfinals ending the tournament ranking 3rd after qualification matches. This leaves team 72801X with a 5-2 record.
\r\n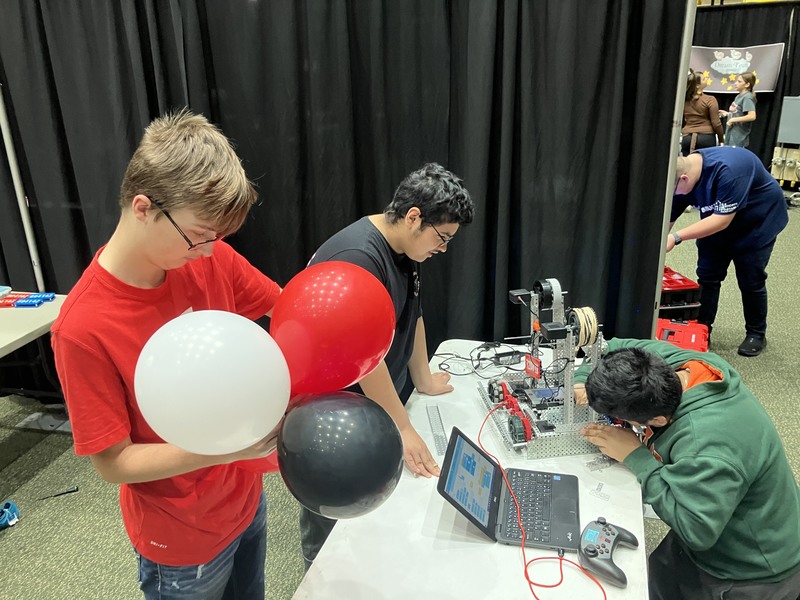 \r\n
\r\n
The Cyclones Robotics Team will continue their season on to The Worlds Competition which will be held in Dallas, TX during the last week of April. Students will compete with teams from approximately 35 countries from all over the world. This will be an amazing opportunity for students to showcase their skills and represent their school, state, and country on a global stage. Cyclone Robotics will make up 25% of all high school teams representing Arkansas at the VEX World Robotics Competition for the second year in a row.
\r\n
Lindey Hefner, Cyclone Robotics Coach, says,"We would like to take this opportunity to thank the Russellville School District, our community, and sponsors for all their support in helping our Cyclone Robotics students achieve their goals. Your support has been invaluable, and we could not have made it this far without your help."
\r\n
Congratulations to the RJHS and RHS Robotics teams for their performance at state and good luck to Cyclone Robotics as they gear up for the Worlds Competition!