News

Join the Lady Cyclone Volleyball Team 10-17-19 in their support of Tonya Bloodworth's battle against Breast Cancer.Wear your DIG Pink 2019 t-shirt for free admission, wear...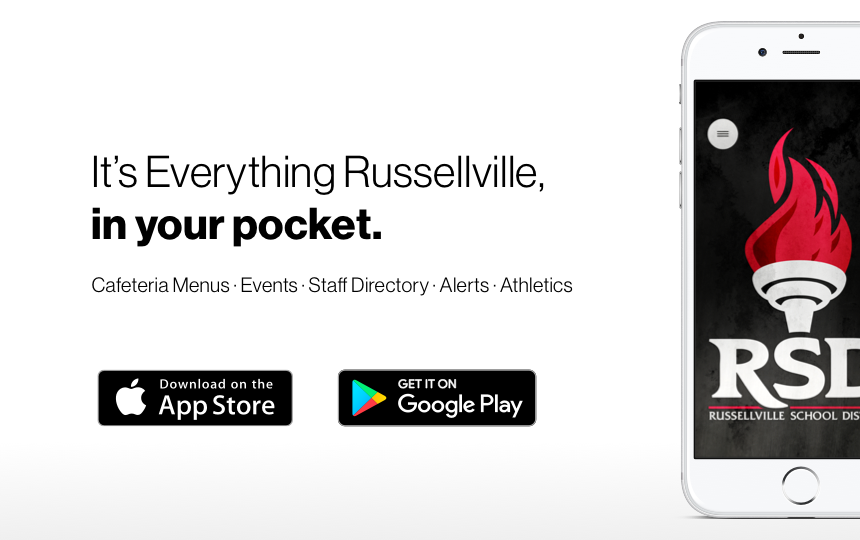 Be sure to download Russellville School District's app! It's everything Russellville, in your pocket. With the app, you can access sports scores, cafeteria menus, news...
SEE ALL NEWS
LIVE FEED
UE5G
26 days ago
Tomorrow night is Game Night at Cyclone Stadium! Students who wish to escort the team onto the field should meet us inside the ticket booth at 6:30p.m. Student admission is free. All students must be accompanied by an adult.
UE5G
about 1 month ago
Our school nurse recently learned that NO FLU MISTS will be available for our upcoming flu clinic on October 17th. Only shots will be available at school so please disregard the flu mist option on the forms coming home. Thank you. Here's to everyone staying healthy!😊👍
UE5G
about 1 month ago
Thursday, October 3rd, is Picture Day. All students will have a picture made for our yearbook. If you wish to order a package for yourself, order forms must be turned in with payment no later than Thursday morning prior to pictures. Bring your smile! 😊
UE5G
about 1 month ago
Tomorrow is the last day of our PTO fundraiser. Thank you for turning all money from our candy sales tomorrow.
UE5G
3 months ago
We invite all 5th graders and their families to Meet Your Teacher. It's a come and go event on Monday, August 12th from 4-6 p.m. Student schedules should be picked up in the cafeteria, then students may visit classrooms and tour the school. Welcome to RIS!
SEE ALL POSTS